Custom Guard Choreography
Guard choreography is an optional service that can be ordered with custom Drill.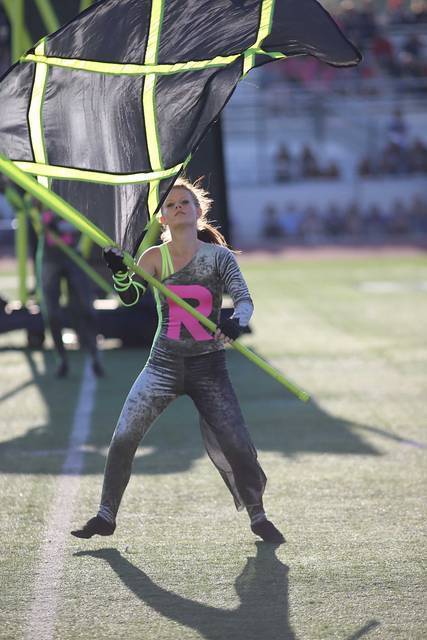 Mike Blade has worked with several of my drill clients since 2010 and does an outstanding job. If you are looking for color guard routines for beginners and need very basic work, or if you need highly advanced and complex choreography, Mike can deliver.
Mike has the ability to design very artistic work while keeping the difficulty level in check.
Mike is a musician, so he writes with inherent sensitivity to each musical phrase. The secret to his success is his ability to write effective, musical choreography at any level. He believes that in order for a color guard to excel, the work MUST be achievable!
Custom Color Guard Design Services
With Mike's custom color guard choreography, you can count on the following:
Teachable choreography written at your guard's difficulty level
Full customized routines based on your ideas and parameters
Detailed instruction matched to the drill counts/measure numbers
High Quality DVD or Video File delivered on-time
Affordable pricing
Flag, Rifle, Saber and Dance work as needed (Ask about other props)
All guard work is carefully coordinated with the drill and music
Award-Winning Color Guard Choreography By Mike Blade
Mike has been working as a professional visual designer and choreographer for competitive marching bands, drum and bugle corps, and winter guards for over 20 years. He has worked with multiple Texas UIL State Marching Champions, Bands of America Regional Champions and Winter Guard International World Championship finalists.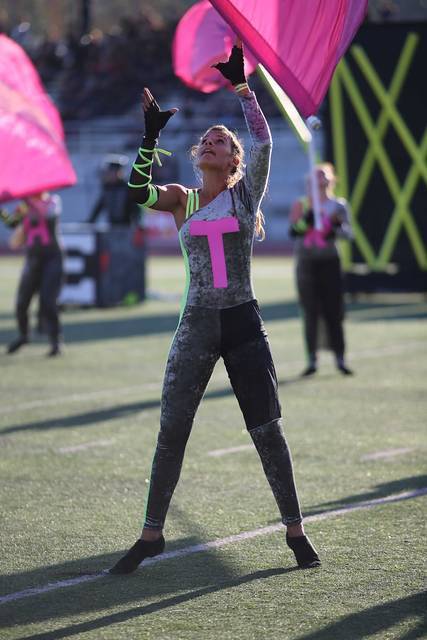 During his performance career, he was a member of some of the top organizations of the time. Since then, Mike has had an impressive career as a color guard director as well as a marching band and winter guard visual designer. His most distinguished accolades include:
Texas 5A State Marching Champions

Marcus High School (2006 and 2008)

Texas 3A State Marching Champions

Argyle High School (2010)

Texas 2A State Marching Champions

Queen City High School (2009 and 2011)

WGI A Class Bronze Medalist

White Gold Winter Guard (2011)

WGI Open Class Finalist

Black Gold Winter Guard (2006-2008)

WGI A Class Finalist

DeSoto High School (2009)

WGI A Class Finalist
Since 2001, he has accumulated over 30 North Texas Color guard Association medals in various classes. The secret to Mike's success is his ability to write creative yet achievable choreography for students of every skill level.
Visual Design Services
RMS Visual Designs ensures that your show will be of the highest quality. We offer full-service visual choreography for your entire band, written by our team. You will always know exactly who is working on your show, because we never hire ghostwriters! What you see on this site is what you get:
Custom Marching Band Drill Design: For the greatest visual impact during your competitive season, combine custom drill and custom choreography.
Custom Musician Choreography: Visual choreography for the musicians on the field makes a stronger show.
Marching Shows for Small Bands: RMS Visual Designs partners with Luke McMillan to create full marching band shows for small ensembles.
Color Guard Routine Ideas
For incredible color guard routine ideas from Mike Blade and RMS Visual Designs, contact us today! We'll let you know everything you need about our custom show packages. Fill out our online quote form or call (800) 605-1608 to get a fast customized price quote including guard choreography! Let us know how you found this page to receive a discount on your entire package.