Marching Band Drill
I will personally provide you with affordable, teachable marching band drill design that will get great results at ANY competitive level. Whether you have 10 winds or over 700, I use a very detailed process and I know what questions to ask so that you get exactly what you want from the designs.
As your drill designer, I will place your students in the best possible situation to succeed.
Communication and timeliness are the cornerstones of my business.
I work hard to make sure the designs are consistent with YOUR vision and goals.
I make sure the drill transitions fit the musical phrase and style of the music.
The right people are staged in the right place at the right time throughout the show.
Unlimited support and consultation are always available throughout the process.
I PERSONALLY design every drill and NEVER use ghostwriters or assistants.
Not looking to compete? I also specialize in writing simple, teachable half-time shows designed for great audience appeal at home.
Custom Marching Band Drill for ANY Show!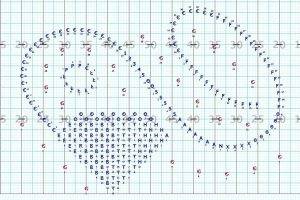 I work closely with each director to determine the goals for each aspect of the show. When it comes to the drill design, I guarantee that you will receive highly effective designs that fit the difficulty level of your band. All elements of the ensemble are carefully coordinated into the drill design. I work carefully to ensure the wind sections and solos are staged correctly for the best sound while making sure the guard and percussion sections are always fully integrated for the best visual design possible.
My Custom Drill Design Service Includes the Following:
Full PDF chart set customized to your field specifications.
Full set of PDF individual student coordinate sheets.
Pyware file of the show in any version.
Clear and complete text instructions on each drill page.
Wind, percussion and guard soloists and ensembles designated.
Optional Drill and Show Planning Services:
Drill re-size if section totals change.
Drill animation video file matched to the show music.
Show planning and design consultation with storyboard & flowcharts.
Need a Complete Package including Custom Drill Design?
If you purchase the horn line visual design and guard choreography options, you will get a fully integrated visual design with all 3 elements (drill, visuals and guard) carefully coordinated.
I make SURE that the right people are in the right place AT THE RIGHT TIME during every part of your marching band show. With nearly 30 years of experience, I understand the challenges that band directors face when they are trying to field a successful marching band program. Many designers do not understand how to control difficulty or stage the various elements or how to work within less than perfect parameters.
Marching Drill for All Band Sizes and Difficulty Levels

With RMS Visual Designs custom drill writing for marching bands, you will receive a marching drill design tailored to your band, regardless of the size or difficulty level. Everything that he designs for your band will be logical and easy to teach. For Example, you will never hear a student say they can't reach a dot because the stride is too big. You also won't struggle all season with one drill move that can't be cleaned even after hours of rehearsal. I ask the right questions so the drill is written at the correct difficulty and delivered ON TIME. All elements are always fully integrated.
What makes great marching band show writers great? The difference with Robert's marching band drill ideas is that they are created through clear communication and the integration of your overall vision and goals. The drill transitions will fit every musical phrase and style of the music. Our custom drill design service comes with unlimited support and consultation throughout the entire process.
Professional Drill Writer Robert Strunks
When you're in search of a marching band drill maker, look no further than Robert Strunks. He knows exactly what you will expect from a professional. A high school marching band drill writer who can create designs that are teachable, affordable and delivered on time! With 29 years of experience in drill design, directing and judging, Robert can provide you with great marching show imagery at any budget!
As a marching band drill designer, Robert Strunks strives to put your students in the best possible situation to succeed and never relies on assistants or ghostwriters for his show drill. Each drill is unique and personally written by Robert Strunks.
Fill out the online form to receive a quote for your drill design package. We offer complete visual packages that also include custom horn line body visuals and custom guard choreography.