Who We Are
RMS Visual Designs provides Custom Marching Band Drill for bands at all sizes and difficulty levels. Every drill design package is teachable, affordable and customized to meet the specific needs of each individual band. Robert Strunks personally designs each marching band drill and takes pride in meeting delivery schedules and working with almost any time frame. With nearly 30 years of experience, Robert has the skills and understanding required to make sure the drill is highly effective for your group. Most importantly, Robert listens to his customers and uses a practical approach to ensure they get exactly what is needed to be successful on the field.
At RMS, we offer more than just custom drill design. Custom Horn Line Visuals by Richard Lopez and Custom Guard Choreography by Mike Blade are additional services that many of our clients utilize with great success. By adding these services, you can get a complete turn-key visual design package with all 3 services fully integrated and coordinated. For those who need concept design, we offer Show Planning and Design Consultation Services including story boards and flow charts. We can even design field props, uniforms, and silks.
Our custom marching band show clients have earned thousands of superior ratings, high contest placements and many state, local, regional and national awards. When you hire Robert and his team, rest assured that every detail of the process will be timely, professional and provide your students with a very effective and competitive show design package.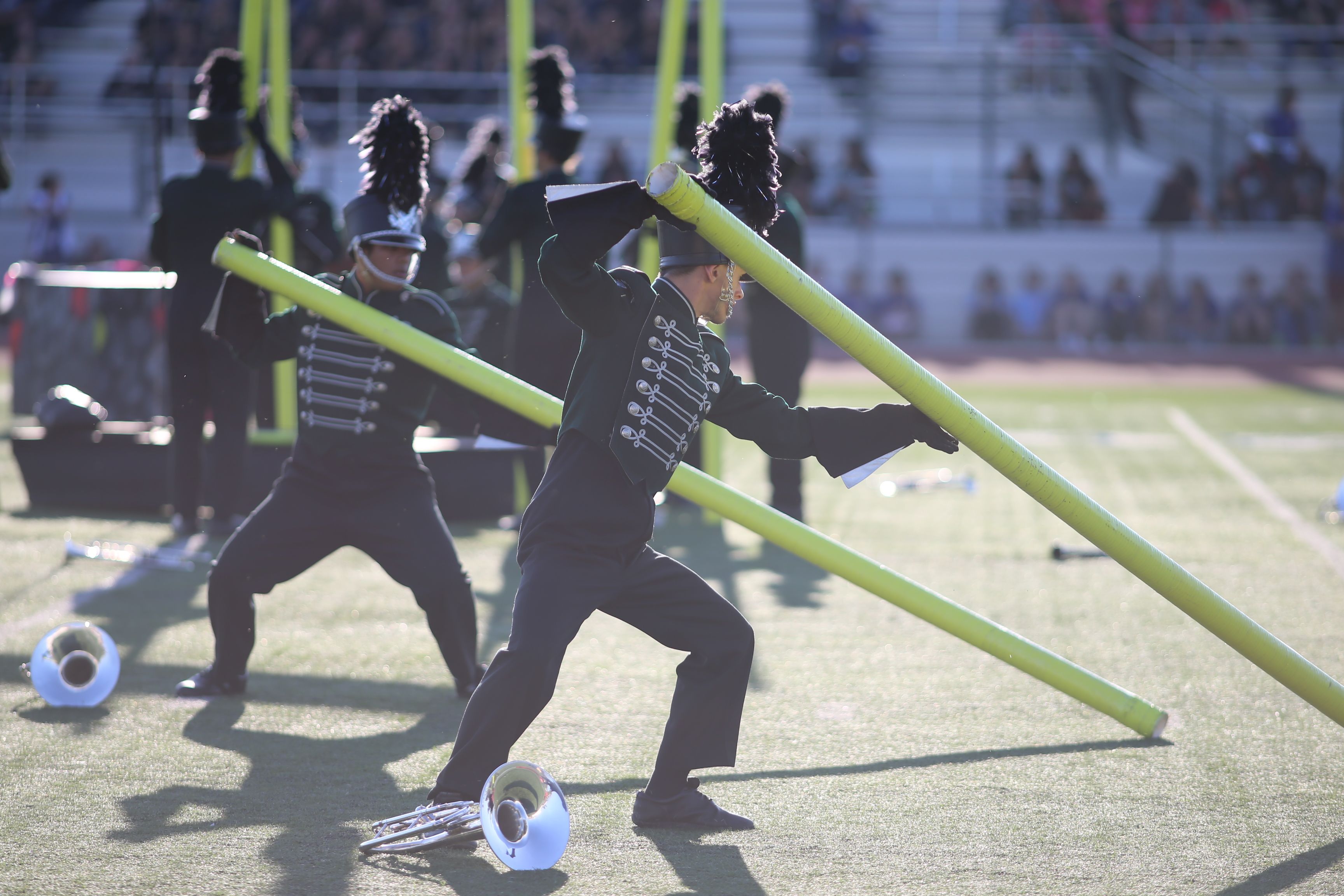 Custom Drill Writer Robert Strunks
Robert Strunks earned his music degree from Arkansas Tech University in 1991. He was a director of bands in Van Buren, AR from 1991-2001.
In 1999 Robert was selected as the young band director of the year for the state of Arkansas by ASBDA. He is a member of Phi Beta Mu and the American School Band Directors Association. His marching and concert bands consistently earned superior ratings every year. It was during this time that he began to develop his skills as a drill designer while gaining valuable insight from directing, which he would use later as a full-time designer.
His drill design clientele grew from a few local bands to over 40 groups in four states. In 2001, Robert made the decision to retire from directing to serve as a full-time drill designer. Since 2001, Robert has worked with over 160 bands each year from across the country and also serves as a judge and clinician.
Many of his drill design clients have been state, regional and national contest winners. Over 2,700 superior ratings have been earned by bands using his designs.
Horn Line Visuals by Richard Lopez
Since 2012, Richard Lopez has been designing Horn Line Visuals for several of RMS Visual Design's clients. Since 1978, he has been an instructor and visual designer for multiple bands and color guards. He is credited for designing shows for color guard state champions, WGI regional champions and Texas state marching finalists. He also has designed visuals for state solo and ensemble color guard champions.
He has experience as an education director for the Texas Educational Color Guard Circuit and also held the presidential position for the circuit for six years. He is currently an active member of the Texas Music Educators Association and the Texas Bandmasters Association.
Guard Choreography by Mike Blade
For 20 years, Mike Blade has been working as a professional visual designer and choreographer for competitive marching bands, drum and bugle corps and winter guards. His resume includes multiple Texas UIL State Marching Champions, Bands of America Region Champions and Winter Guard International World Championship finalists.
As a performer, he was a member of some of the top organizations of his time. Since he left performing, he has had an impressive career as a color guard director and visual designer for marching band and winter guard. Since 2001, he has accumulated over 30 North Texas Colorguard Association medals in multiple classes.
The secret to Mike Blade's success is his amazing ability to write choreography that is creative and achievable for students at any skill level.